Make Your Garden Beautiful this Summer
We are in the last week of May which means that summer is just around the corner. Summer is the most relaxing season of the year, when we look forward to lounging around in the sunshine getting tanned. It is also one of the most sociable times of the year. Preparing your garden for the summer season is all about planting the right things and ensuring that you and your guests have somewhere nice to sit outside: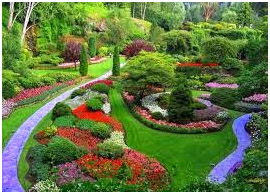 Summer Plants
If you want your garden to look extra special this summer then there are a few plants and vegetables that will really prosper this season. Flowers such as the Red Valerian are really striking and love the summer sunshine. Other plants that look stunning during summer include Busy Lizzies, Lavender plants, Sweet Peas, Geraniums, Petunias, all of which make the garden look extra bright and colourful during the summer months.
As well as plants, you might be keen on growing vegetables during the sunny season. You can grow everything from carrots, corns, and cucumbers, to tomatoes, chillies, and squash. Cooking with ingredients that you have dedicated time to growing is extra satisfying and they make your garden look fabulous as well.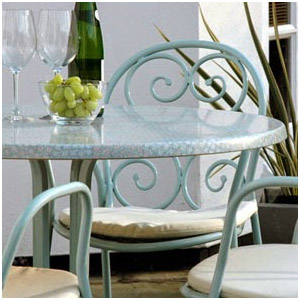 Metal Garden Furniture
One of the nicest things to do during the summer is to enjoy a warm evening in the garden. After a day's sunbathing over the weekend or a day in the office during the week, it is lovely to sit outside on a warm evening. You might invite the family or friends over for a barbecue or a few drinks. To do this you'll want a pleasant place to sit outside on the patio, so some garden chairs and a table are a must.
At Benningtons we specialise in designing beautiful metal furniture for your garden. The process of making it begins by crafting the metal into shape. The metal is treated before an attractive finish is added using a type of paint "powder" which is electrostatically applied. After this, the furniture is baked so that it looks beautiful and is highly resilient to weather and overuse. Our garden furniture can be made in a number of colours including graphite, old gold, silver, silver blue, or copper green which means that we can supply whatever you are looking for.
If you would like to find more information about garden furniture, and explore what type of garden furniture suits your garden, please visit http://www.benningtonfurniture.co.uk/ or contact us on (0)1400 281 280.