News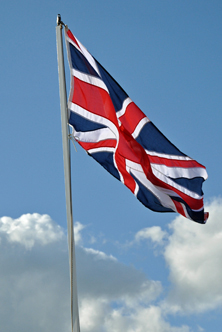 Buy some outdoor furniture and start dining outside!
Your garden should be treated as an extension of your home and in the summer months especially you should really try and utilise this space. One of the best ways to do this is to start eating outdoors more!
What Garden Furniture should you buy?
Finally the weather looks better and we can start to enjoy our gardens again. Here at Bennington's we know that people can find it difficult to decide on what garden furniture to buy, which is why we've put together this blog of things for you to consider before purchasing garden furniture.
High quality garden furniture
Despite the unpredictable climate, us British love to entertain outside. There's nothing better than a British barbeque, is there? Prepare for garden parties and family get-togethers by investing in a beautiful, bespoke outdoor furniture range..
Furniture care and maintenance
When you purchase a bespoke piece of furniture, it's very important to respect and look after it. This will not only ensure it stays looking great, but also means it can retain its value.
Why buy Bespoke?
Bespoke furniture offers a unique and distinctive choice, made by skilled and superior craftsmen that will last a life-time. Here at Bennington Furniture, we are more than happy to work with you to create a unique piece of furniture. We will work with you to ensure that the product is suitably comfortable, strong and most importantly, safe.
Invest in a Console Table
Console tables are often considered as purely decorative but they can incredibly useful. Consider them as a shelf that doesn't have to be put up!
The humble coffee table
Coffee tables are a fantastic centrepiece and a great place for putting all your interesting accessories and books on display to grab your guests' attention.
Setting the tone for Christmas entertaining
Decorations, food and music are often thought of first, but as Christmas draws closer have you thought about how your home will make room for and seat your guests?
Bennington Open Day
It may only be October, but we at Bennington Metal Furniture thought what better time to give you a break from all this planning than with a welcomed open day.
Furnishing your kitchen diner
While many people may consider the combination of the two rooms slightly overwhelming, a joint kitchen and dining space can provide some excellent opportunities for sociable entertaining, dinner parties and boasts excellent practicality.
Metal Bedroom Furniture
Metal furniture has always been a popular choice for the bedroom because it is durable, cleanable, and stylish.
Furnishing your conservatory
When the sun shines and we get beautiful weather in the UK many people rush out to enjoy it, whether that be on a beach (if you're lucky) or in your garden.
Make Your Garden Beautiful this Summer
We are in the last week of May which means that summer is just around the corner. Summer is the most relaxing season of the year, when we look forward to lounging around in the sunshine getting tanned.
Advantages of Metal furniture
Metal is more durable than other materials; it can last a lifetime if you look after it correctly. Other materials such as wood, plastic, fabric and leather furniture is much more fragile compared to metal.
Welcome to Bennington Furniture
Via this platform we intend to keep our Customers up to date with some of the things that are going on at Bennington Furniture, or write about things that we think may be useful to you.