Blog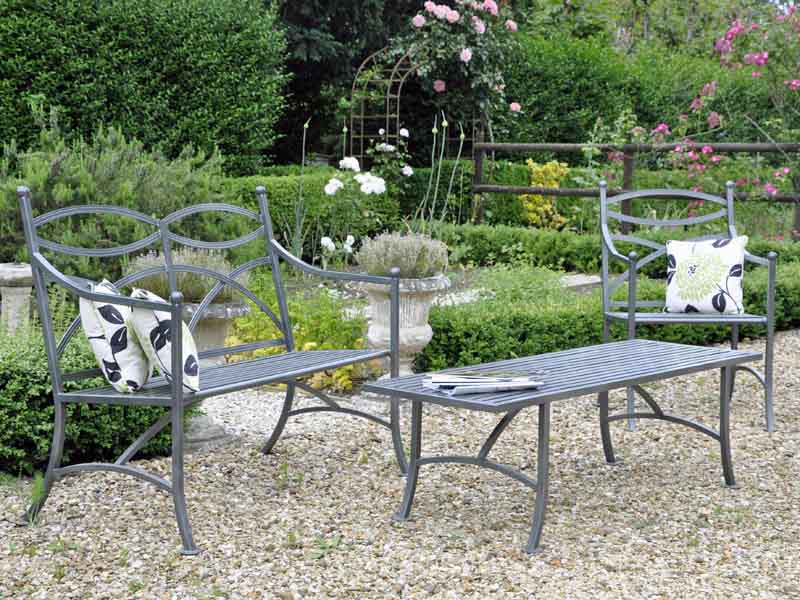 What better time to buy British!
You may have seen on the BBC website this week about the difficulties of sourcing garden furniture. Mass produced, imported furniture is being affected by a range of factors which is causing prices to go up and supply to go down.
Thankfully, here at Bennington, every piece of furniture is handcrafted to order by our team of skilled artisans. Whatever the requirement, Bennington can accommodate it and we pride ourselves on producing the highest quality furniture - in both standard and bespoke styles. With a huge range of finish, fabric and colour options, what better time to buy British and support British business!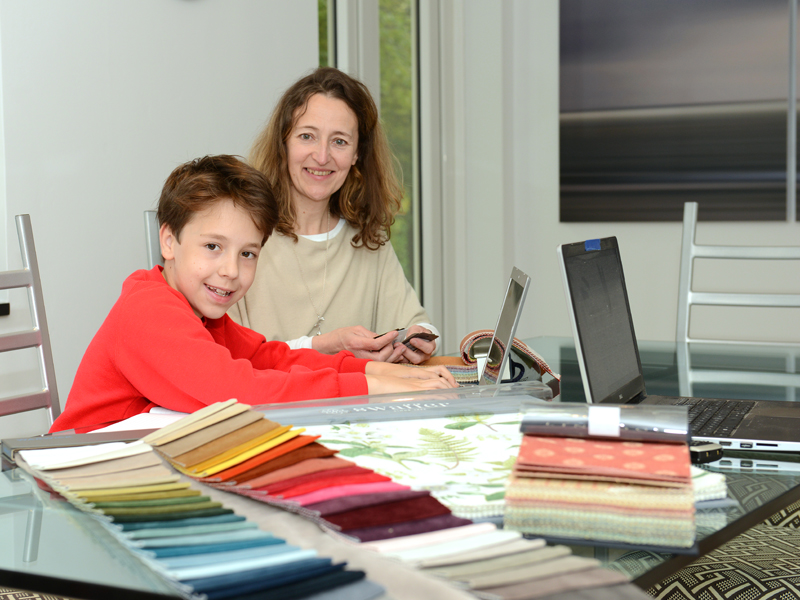 Longevity and adaptability – as standard
Bennington furniture is not just about the amalgamation of metal, glass and upholstery. It's about creating opportunities for memories that will last a lifetime – and providing a foundation that makes the day to day activities that consume our daily lives a little more pleasurable. It's also about value too!

As shown by my son Charlie and I, a dining table isn't just about eating It's about learning. And work. And quiz night. And crafting. And much, much more. Our dining table, made by Bennington over 20 years ago, is still very much in service today. We've changed the seat cushions a couple of times – but it looks and feels like new. The only difference is that we literally have thousand of happy memories of all the things our table has endured – friends, family and loved ones that will last a lifetime.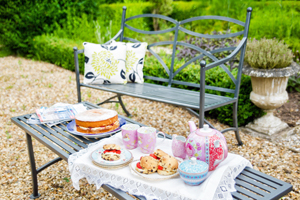 Metal Garden Furniture
One of the nicest things to do during the summer is to enjoy a warm evening in the garden. After a day's sunbathing over the weekend, a day in the office or working from home during the week, it is lovely to sit outside on a warm evening. Even though you can only invite a few friends or family over for a barbecue, to do this you will want a pleasant place to sit outside on the patio, so some garden chairs and a table are a must.
At Bennington we specialise in designing beautiful metal furniture for your garden. The process of making it begins by crafting the metal into shape. The metal is treated before an attractive finish is added using a type of paint "powder" which is electrostatically applied. After this, the furniture is baked so that it looks beautiful and is highly resilient to weather. Our garden furniture can be made in a number of colours including pewter, silver, anthracite, or stone which means that we can supply whatever you are looking for.
There is no better time to invest in british made metal furniture. Bennington Metal Furniture will stand the test of time, and will become a treasured lasting feature in your garden. If you would like to find more information about garden furniture, and explore what type of garden furniture suits your garden, please call us on 01400 281280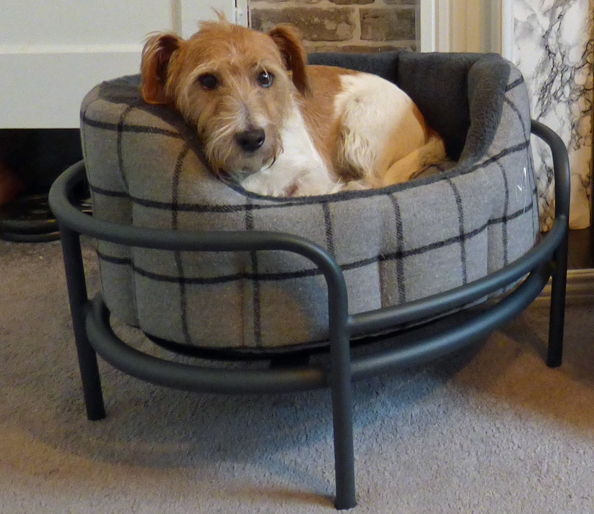 Why not pamper man's best friend?
What do you give the dog that has everything? A Bennington dog bed of course! Stylish, draft proof and available in three sizes, with a choice of cosy, washable liners, they'll make your pooch the envy of his or her friends!
Our off the floor design keeps drafts to a minimum and also helps keeps bedding fresh. Available in a range of coloured finishes, including satin black, silver, pewter and anthracite, the Bennington dog bed is perfect present for your pampered pooch!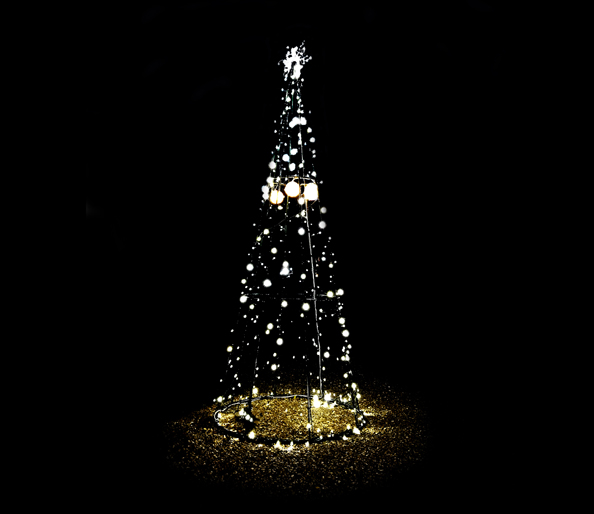 Brighten the festive season with our metal Christmas trees!
Why not brighten the coronavirus gloom with our contemporary, conical Christmas tree? Using time-honoured artisan metal craftsmanship, we have designed a range of free standing, power coated and weatherproof trees in a range of colours.

They also make perfect statement pieces for special occasions and are not just limited to Christmas. Weddings and garden parties – once things return to a more normal state of affairs – are just two examples of where they could be used. Available from 6 – 12 ft high as standard and in a wealth of standard colours, we can also produce truly bespoke options – any size and in any RAL colour of which there are hundreds.

Why not add a little Christmas cheer this year?