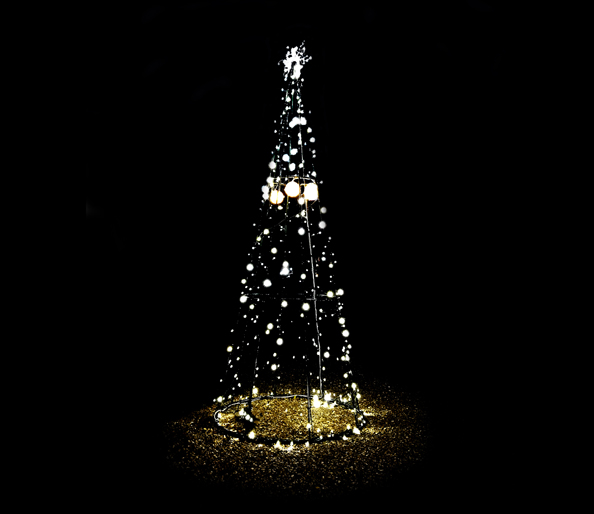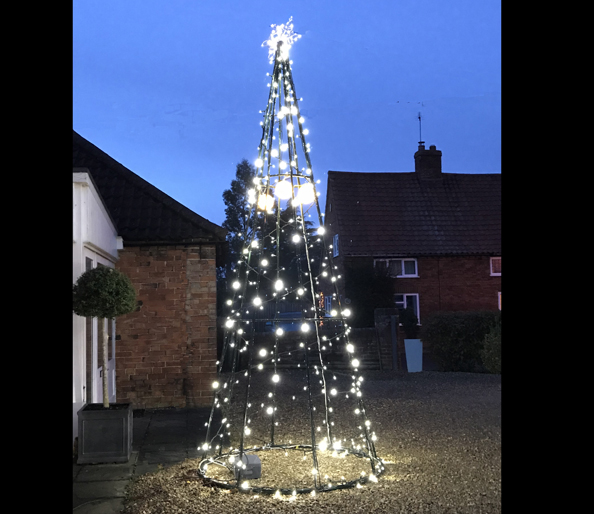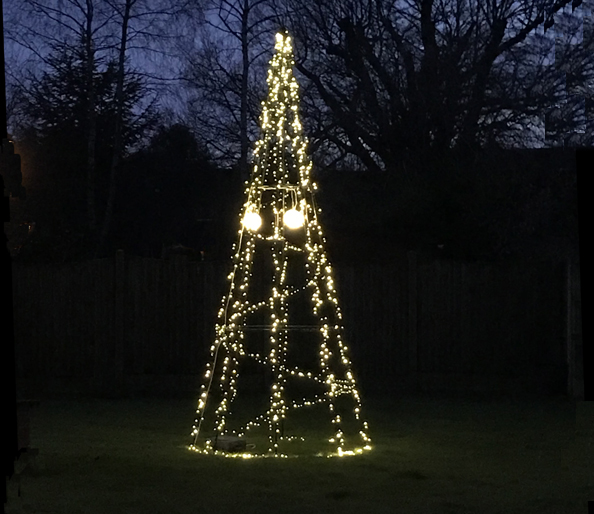 Bespoke Metal Christmas Tree
Description
Make this Christmas brighter with a bespoke metal Christmas Tree. We wish to brighten the coronavirus gloom with a new product - a cone shaped Christmas tree for outside use.
We have used our honoured artisan metal craftsmanship to produce free-standing trees in a range of sizes, all powder coated for a durable weather-proof finish in a range of colours.
We feel that the metal tree will find favour in the growing trend for external festive lighting. We have the expertise and the craftsmanship that won our sister company Bennington Carriages a Royal Warrant, and we wanted to produce something to cheer everyone up.
These trees are not just for Christmas, they are for every Christmas, a real heirloom that can be passed down and even adapted for year round use. They can be any size, and in any colour. There are 100's of colours it choose from, so you can really go to town if you want to be a little adventurous.
They could also be re-painted for other special occasions, white for a wedding, perhaps, or a natural colour to light up the garden or on a patio.
Standard available sizes range from six feet, costing from £295 (excluding lights) but, as with all of Bennington Metal Furniture's products, customers can order any size for a truly bespoke product so why not make a statment and have it 12ft tall!
Lights and decorations can be fitted if provided by the customer.
Location fixing security pegs can be added, depending on where the tree will stand, and you could also choose a dismantling option for ease of storage if this is required.
Trees will be available two weeks from ordering, with free delivery within 25 miles of Long Bennington or you are wlecome to collect the tree by appointment.
To discuss how we can make the perfect sized tree and make your Christmas brighter call us on 01400 281280.
£POA